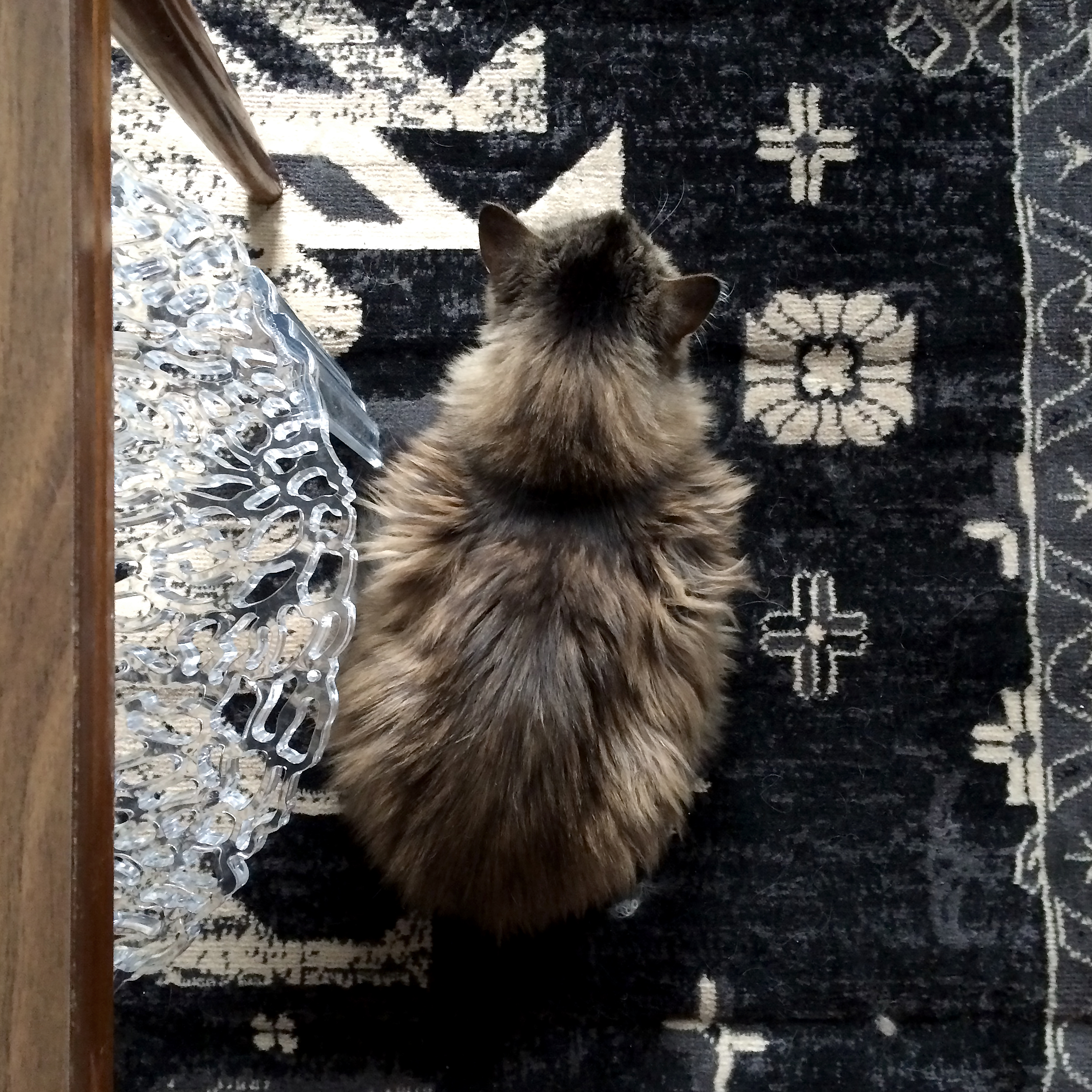 as much as i loved my off-white anji mountain bamboo shag rug i had in my living room, it had seen better days after 2.5 years of being abused by my adorable fur-kids, daily walking, spills, hairballs, etc. it also was very susceptible to matting, since the shag was very thick. even vacuuming it 3 times a week couldn't keep it looking nice. sigh.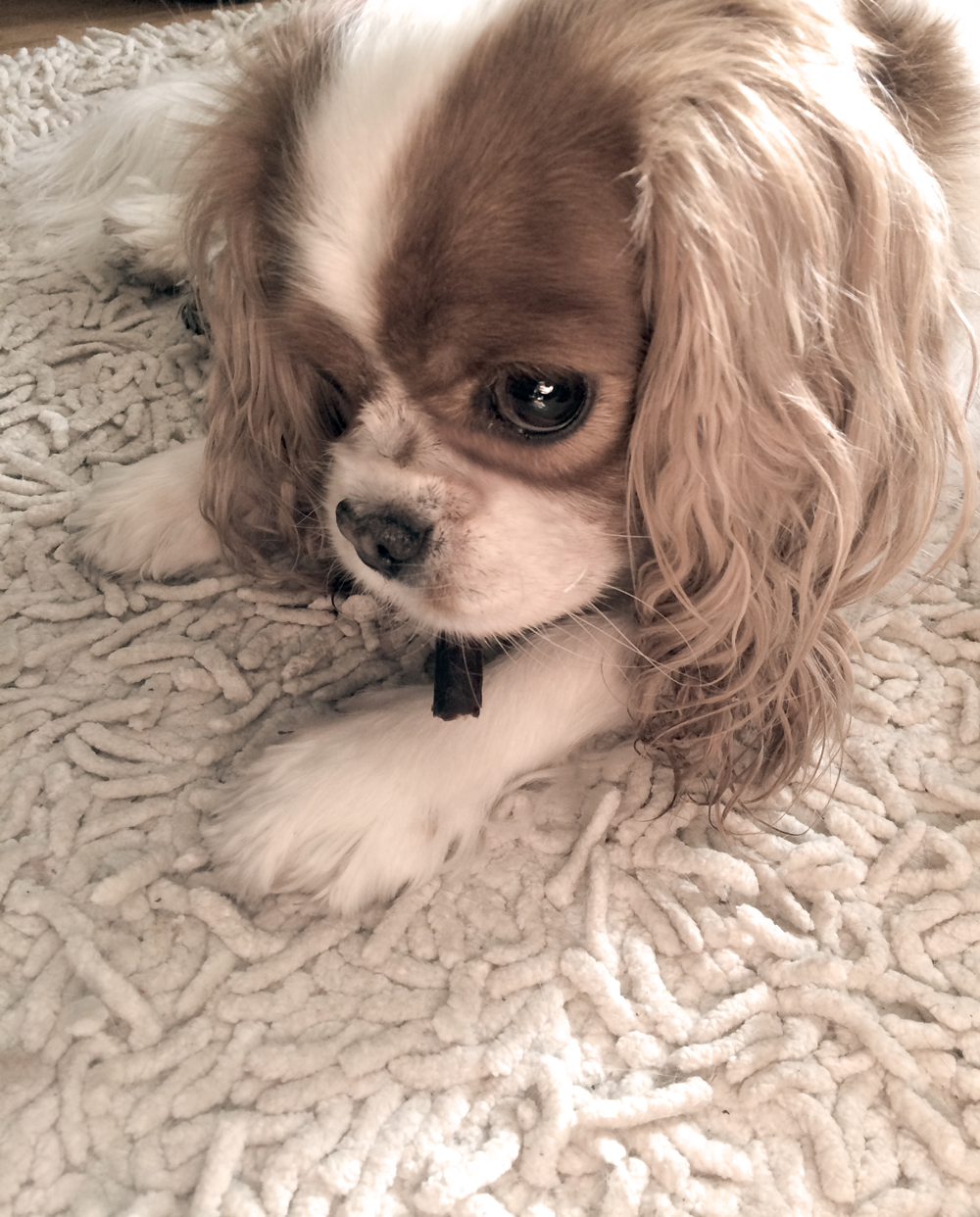 yeah, you're cute, pup, but you're not doing my rug any favors… cue the search!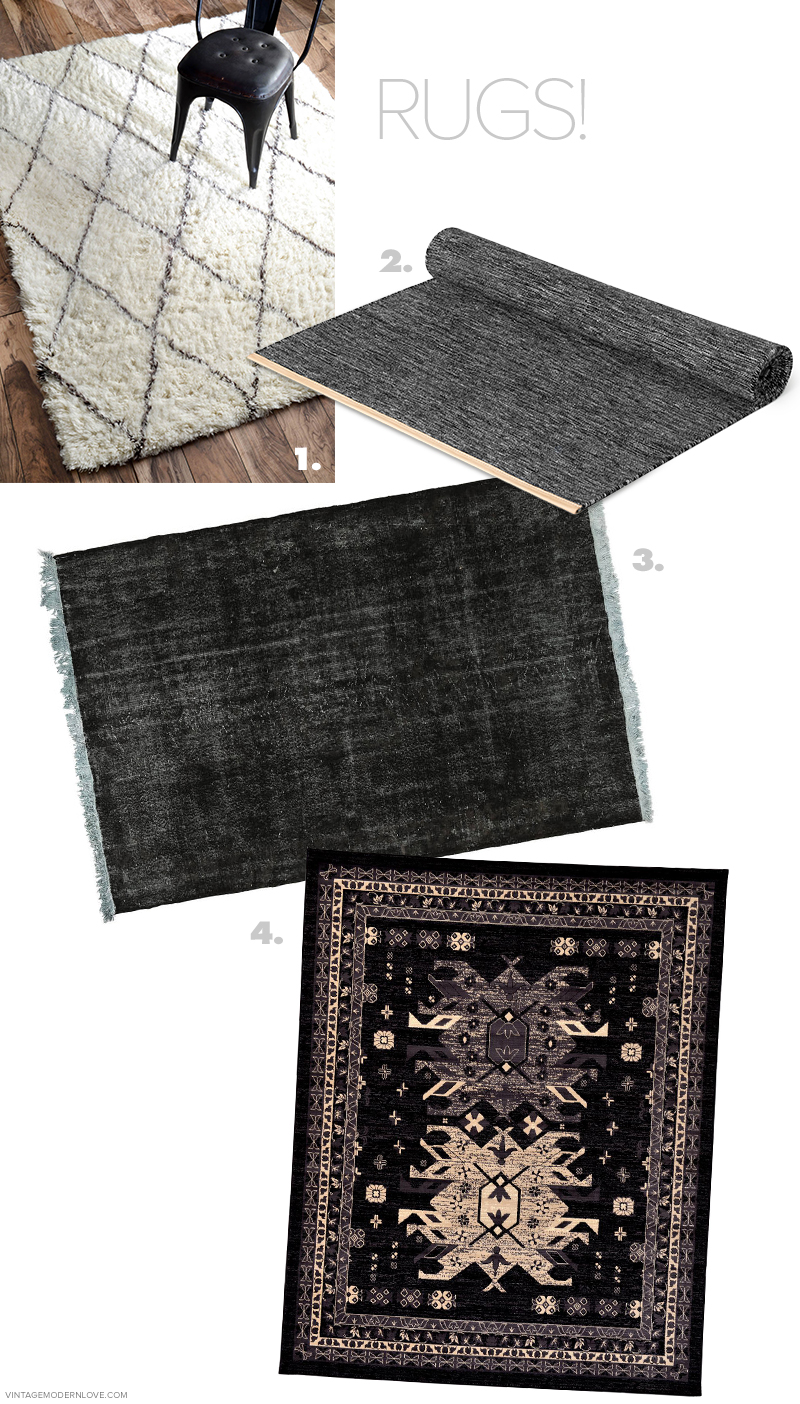 1. tuscan moroccan shag rug – (rugs usa) this guy has been on my wish list for a while, and i wanted it even more once i saw how beautiful it looked in bri from designlovefest's living room! it's so fluffy! and pretty! and i want to squish my toes in it! but i knew one hairball later, it would be ruined. onto the next…
2. dark grey björk rug by lena bergström – (design house stockholm) this is basically my dream rug. the leather edging is beyond beautiful and adds a natural element that i love. it's also way out of my price range at the moment. crap.
3. vintage overdyed wool turkish rug – (etsy) i love the idea of buying vintage. it's well made, beautiful, and has history. unfortunately, my cat loves to claw, and i think she would destroy this in seconds. also, again, it's a bit pricey. what?? i love expensive things!
4. turkish heriz design rug – (esalerugs) i love the play on the vintage turkish rug design, with geometric details and the monochrome color scheme that i wanted. it's also a very affordable $149 for an 8'x10′.
i knew i didn't want to invest in a really expensive rug, at least not right now. i've seen the damage that my animals can do. i wanted something that was stylish, durable, and stain resistant, which made option 4 the clear winner! yay!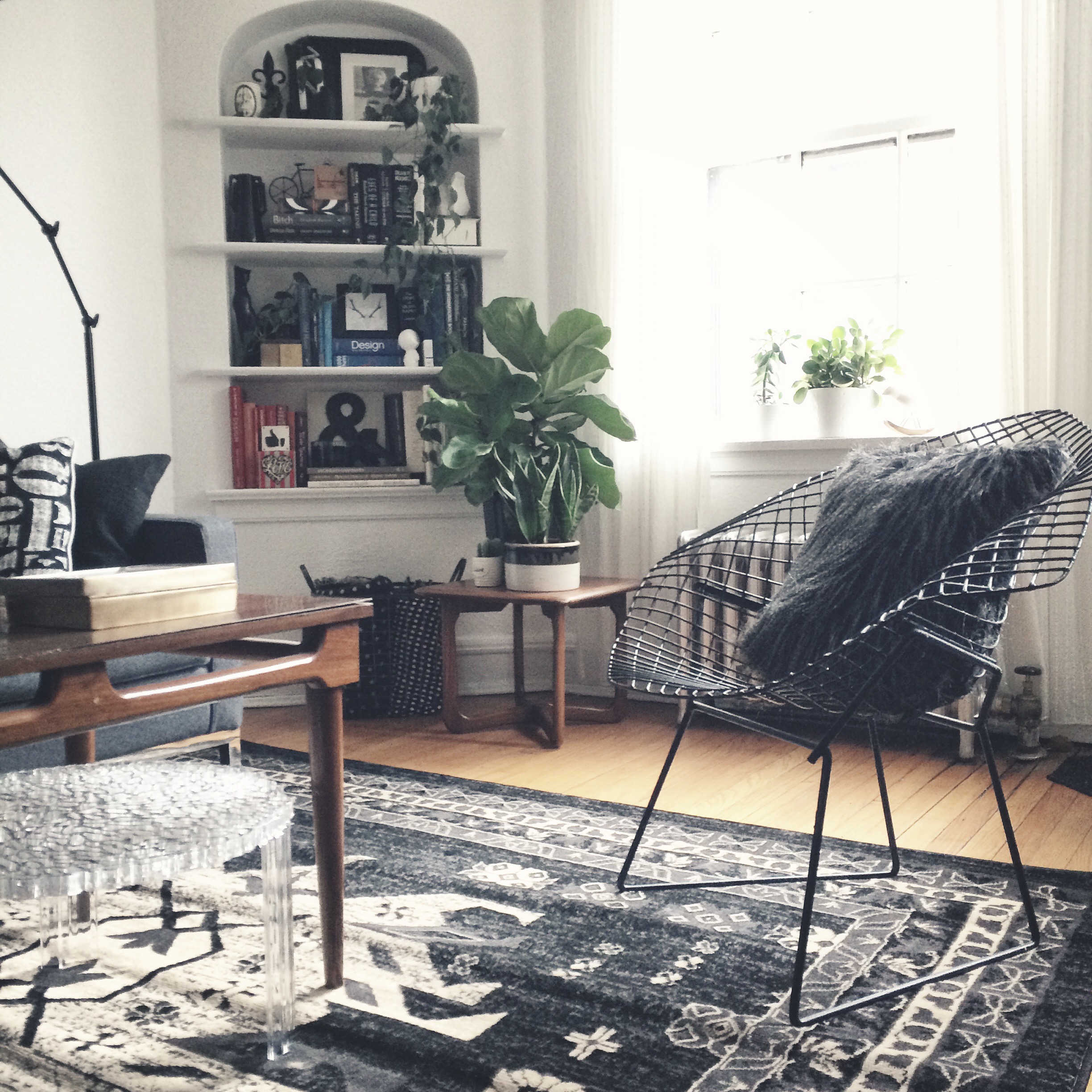 overall, i'm pretty pleased with it. the shipping ripples have since flattened out, and while it's not the most plush rug, it still brings a bit of softness to the room. and i think pokey-pants likes it.
also, follow my blog with bloglovin here!