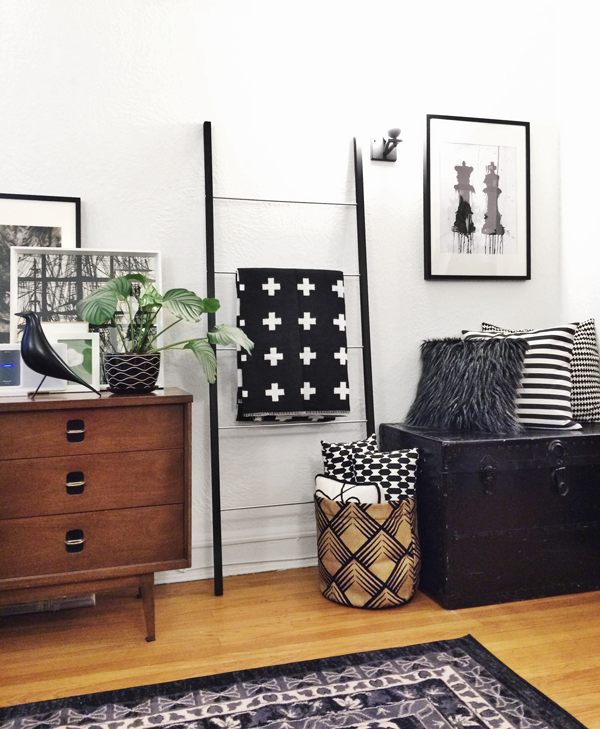 ever since i bought the pia wallen cross blanket (at a weirdly insane discount that was probably a mistake – thanks anna!), i've wanted a place to display it where my animals won't be inclined to use it as their new bed, but was also easy to grab if the radiators in my apartment hadn't yet kicked on for the night. as i searched endlessly through pinterest, i came across this image and knew this was my answer. a blanket ladder!
i'm in love the contrast of the dark iron with the soft fabric. since there is nothing even similar to it that i can find here in the states, i thought it would be the perfect project to diy. i knew that there was no way to make a solid wrought iron ladder myself, so i started thinking about what i could use to construct the ladder. during one of my weekend thrifting adventures, i came across an old shoe rack that was falling apart, and only cost a couple of dollars. but the aluminum rungs were straight, sturdy, and were held to the sides by standard hex screws. it was perfect! one trip to home depot later, i was on my way home to make myself a ladder.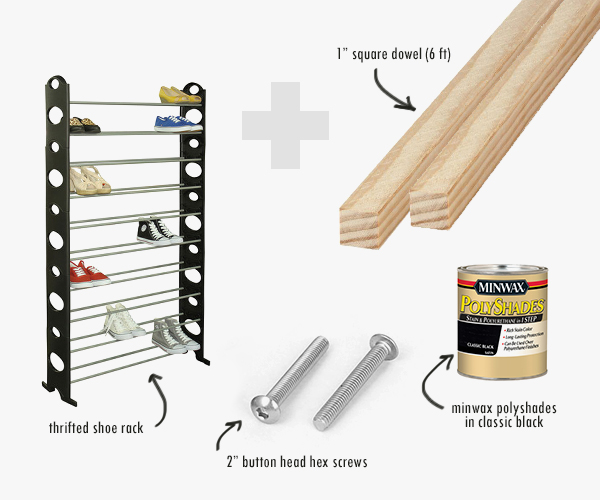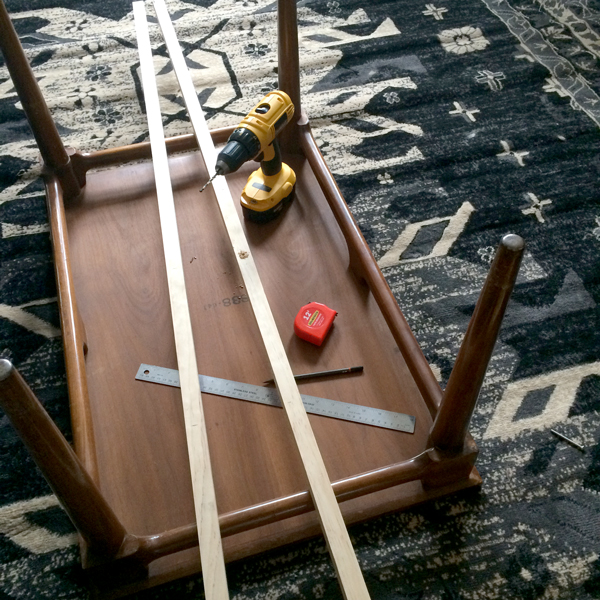 first i had to measure and drill the dowels. as you can see, without any sort of work space, i had to get creative… hey, it worked! then i brushed on 2 coats of minwax polyshades – which is a stain + polyurethane in one. i could've used black paint, but i already had some polyshades left over from another project, and it was nice to have the grain of the wood to show through for added texture. win win!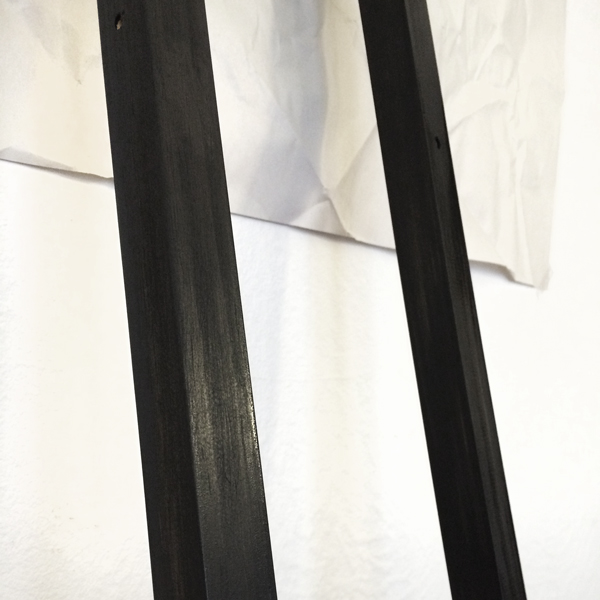 after letting the dowels dry, it was easy as screwing the whole thing together. i was lucky that my aluminum poles already were threaded at the ends, so it was an extremely simple process. the screws that came on the shoe rack were too short to go through the wooden dowels, so i replaced them with comparable 2″ button head hex screws that i found at home depot. i love how the button heads give a finished look.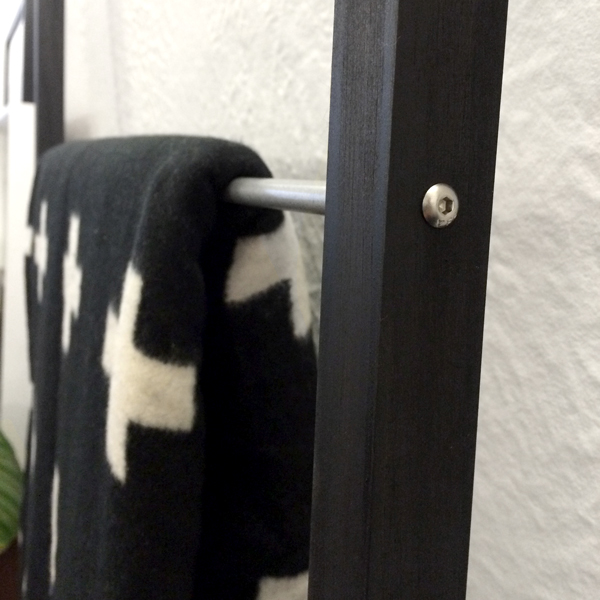 i'm happy with the way it turned out. it creates an statement without being obtrusive. i love how the aluminum rungs mimic the base of the herman miller eames rocker, and of course, how it turns my pia wallen cross blanket into a cozy piece of art!